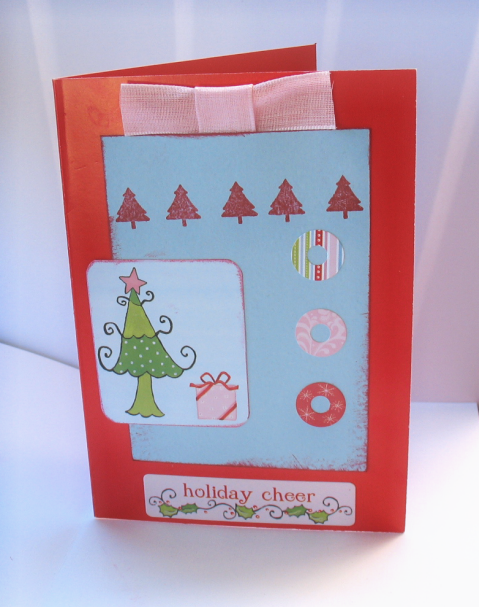 Some people find tying bows really tricky. I came up with a super easy cheat method for making a bow. Here's how you do it.
You'll need:
Scissors
tape runner or double stick tape
stiff ribbon (fabric or seam binding 7/8 or 1 inch)
card base and a cardstock mat for your image.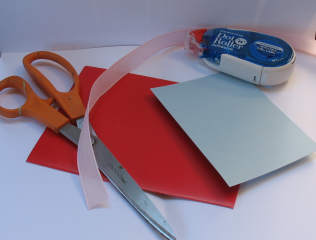 Easy Bow Instructions
1)
Cut a 3 inch piece of the ribbon and tape it to the top of the cardstock mat.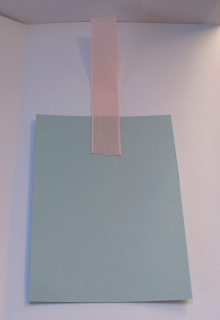 2) Make a loop by Add adhesive to the ribbon starting 1/4 inch down from the top of the cardstock piece. Continue to run your adhesive 1/2 inch past the bottom of the ribbon (about 1 1/2 inches down from the top of the cardstock. This is the backside.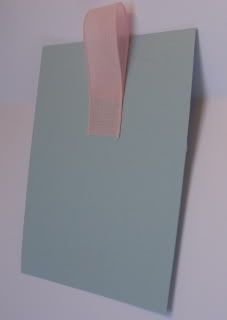 3)
Loop the ribbon over itself and adhere.
This is the trickiest part. You want the loop above the cardstock to be slightly smaller than the width of your ribbon. You can test it by turning your cardstock piece over and laying your ribbon horizontally behind it.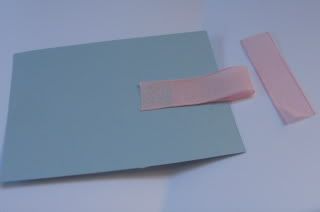 4)
Cover cardstock piece with adhesive, especially the part of the ribbon that covers the cardstock. (Don't put adhesive on the ribbon where it is above the cardstock piece.) Cut another strip of ribbon, about 2 1/2 inches long.
5)
Mount your cardstock piece to your card base. Push your ribbon strip into the loop and center it.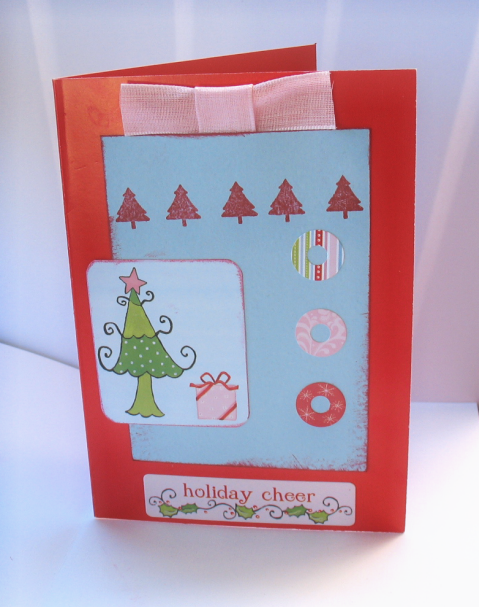 6)
Embellish your card and you are done! See my other example
here
.
Card base: Kaiser Card, Tree square, 3 circles and sentiment stickers: Creative Imaginations Tree Stamp: Papertreyink holiday treats Ribbon: fabric store Blue Cardstock: Prism
Thank you for visiting We Grow By Our Dreams. I have many more tutorials here and on my other blog,
The Vintage Sheet Blog.