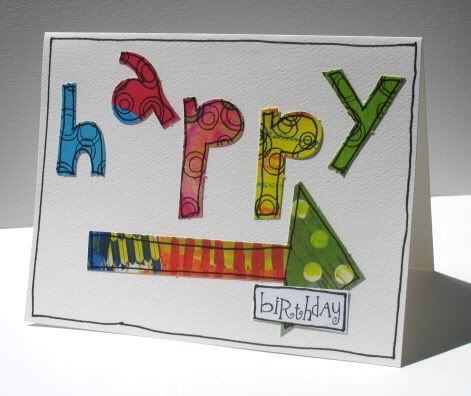 I've been a fan of Daisy D's for a long time now but I am a new fan of
Stephanie Dosreis'
. She is an amazing artist. Everything is fun and vibrant and full of surprises. She has collaborated her talents with Daisy D's and they have produced really fun papers and die cuts. These are the first two cards that I made with the Daisy D Wonderland die cuts.
For the top one I added some penwork and justjohanna stamps.
On this one I added some vintage sheet music on the bottom and stamped the blue background with justjohanna Scrolly Border.