With U.S. Veterans Day just around the corner, I wanted to share with you some tips for sending packages to our troops. Our troops love to receive mail, especially packages from home. When sending treats overseas, some of the rules can be a little tricky. I'm going to try to make it a little easier.
My cousin's Air Force buddies
What to send:
The most important thing we can send our troops is a letter of encouragement. Other than that, they love to receive fun things from home like books, dvds, magazines, snacks, video games, socks, toiletries, puzzle books, and other thoughtful gifts.
Our local library has a wonderful used books sale and I am one of their best customers. :) It's a great way to support our library and our troops.
MREs can be pretty yucky. Some troops love condiment packets like hot sauce to kick it up a notch.
Troops love easy on-the-go bars, candy, packaged cookies, beef jerky, instant items and drink packets.
What not to send to the middle east:
Obscene articles
(prints, paintings, cards, films, videotapes, etc).
Any matter depicting nude or seminude persons
or nonauthorized political materials.
Bulk quantities of religious materials contrary to the Islamic faith
.
Pork or pork by-products
Chocolate (it melts) send hard candies instead
Where to send it
:
There are several really great organizations that help you connect with soldiers. Each is organized in a different way so be sure to read their FAQs first. Here are a few reputable organizations:
Books for Soldiers
(I've been a volunteer for a few years and love this group)
Any Soldier
Operation Gratitude
Soldier's Angels
The USPS has some great packaging solutions just for our troops and lots of tips on their website. You can pick them boxes and envies at the post office or do what I do and order them for free online and have them dropped off at your home. There are Priority Mail envies for smaller items.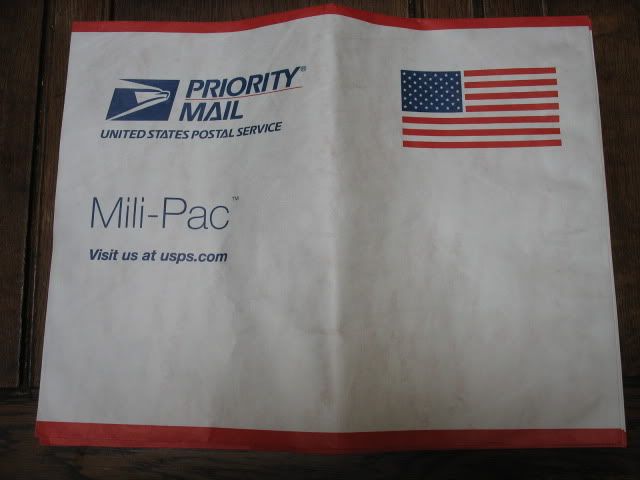 And, my favorite for shipping books and heavy items, the Priority Mail Flat Rate box.
This is an ongoing project for me. I love it! If you have any tips or questions, please share. I'll try and update this post as new info comes in.
Thanks for stopping by :)