I LOVE
red
and
white
together, especially for Christmas. So, I'm dedicating a week of my blog to the fabulously festive color combo. I have fun food, thrifting, crafts and other delights to share with you.
I would also like to extend an invitation to you to play along. If you have any
red
and
white
things to share, please post a link in the comments section so we can share the
red
and
white
love.
To get your

red

and

white

juices flowing, I made a little collage of some

red

and

white

pictures from the past.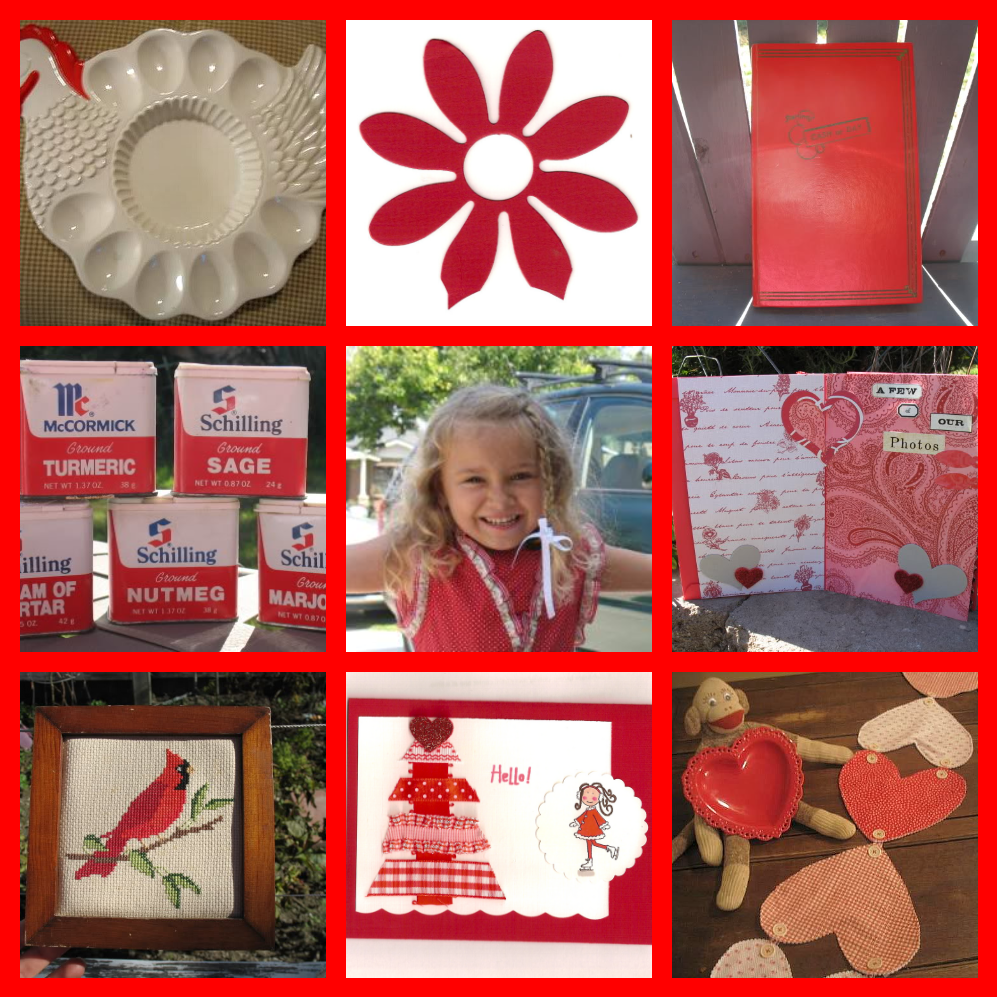 Thank you for visiting and I'm not kidding, please share your post link so we can all oooh and awww. :)