I'm teaching an easy card class at church this Tuesday. I'll be making several samples and put together kits for those cards but I will also let the ladies play with my scraps and stuff. Here's the first 3 samples:
Christmas Tree Card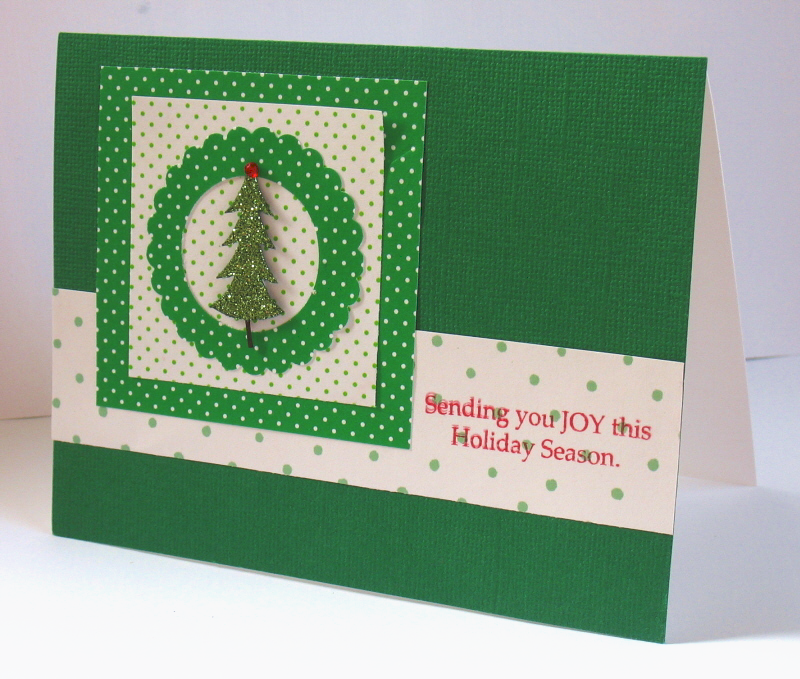 Cardstock: Prism, Dot papers in squares: Making Memories, in strip: Gooseberry Patch, Ink: StaZon, Stamp: Hero Arts, Sparkly tree sticker: Jolee's. I used a scallop circle punch then punched the regular circle out to make a wreath.
Baby Girl Card
Paper leaves: Prima, brad: ProvoCraft, Cardstock: Prism, Fille (girl in French) paper: purchased in Paris, Pink flower paper: DaisyD's. I used the Fold-It Large 6-petal Flower punch to make the flower.
Basic Grey Mellow Card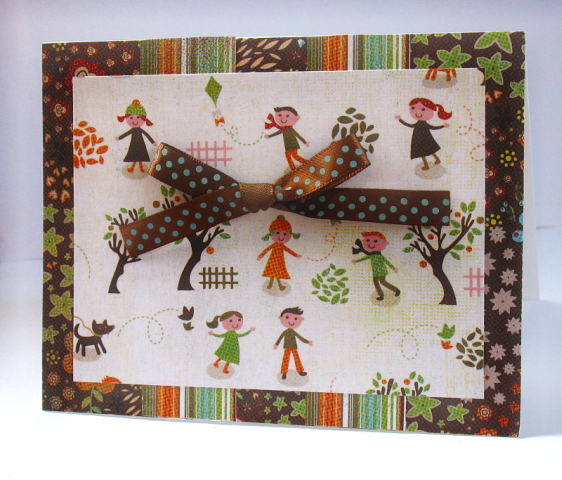 Paper: BG Mellow Cultured, Ebb, and Settle Down, Ribbon: Target Dollar Spot. I might still do more like add a sentiment to the corner but I was really trying to make this one super easy.