If you are like me and you need very specific instructions, this tutorial is for you.To make the origami tree you'll need patterned paper cut to the following sizes: 3" x 3", 2 1/2" x 2 1/2", 2" x 2" and 1 1/2" x 1 1/2". You will follow the steps below with all 4 pieces of paper.

Step 1: fold paper in half. Step 2: Open. Step 3: fold diagonally then open.

Step 4: Fold diagonally the other way. Step 5: Open Step 6: Fold in half along the step 1 fold.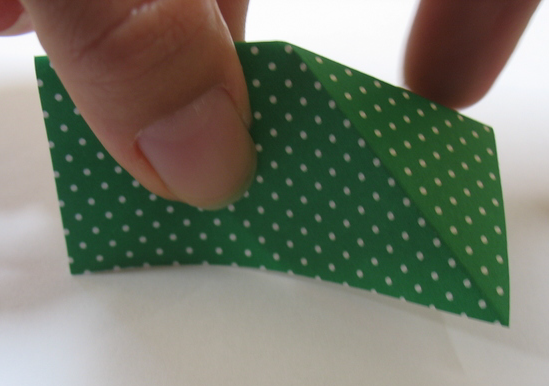 Here's where it gets a little tricky. Step 7: Press the right side of the top fold down.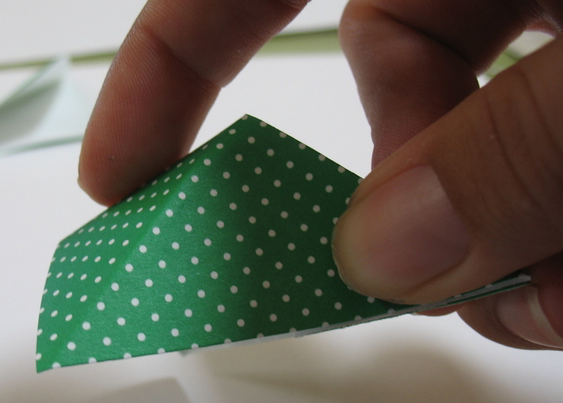 Do the same to the left side.
You have formed a triangle, as seen in number 8. Step 9: Take the top layer's triangle tip from the bottom right and fold it towards the center and down. Step 10: Do the same to the right triangle tip. Now, do the 10 steps with the other 3 squares and stack them, adding a little adhesive to each top triangle tip. You can add a star, trunk, ornaments, a tree skirt, gifts, whatever. Have fun!