Here's a way to easily transform cheap store-bought Christmas cards into pretty Christmas cards or invitations.
Easy Christmas Cards
You'll need: A box of plain, store-bought Christmas cards (I paid $1.74 for 18 cards), Glittery glue, ribbon and a Cropadile.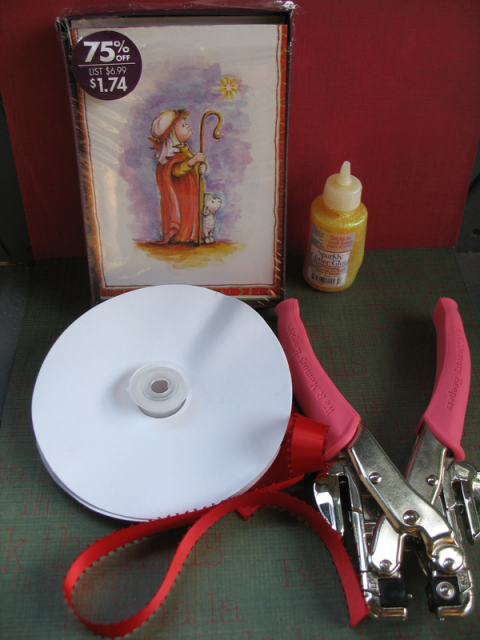 Step 1: Open up all the cards and stack them face up.
Step 2: Punch two holes on the top of each card.
Step 3: Apply Glittery Glue to the item you want to highlight (I did the star).
Step 4: Cut ribbons to desired length, thread through holes and tie bow.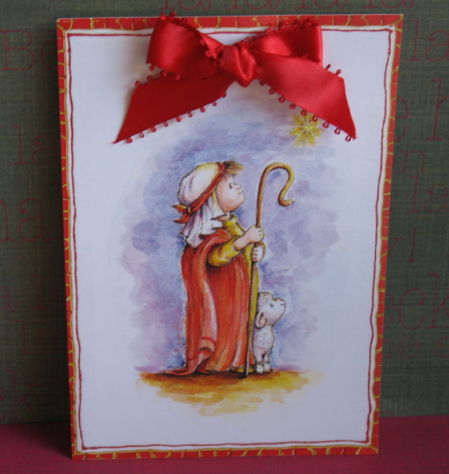 Invitations
To make an elegant and easy invitation, follow steps above except after step 1, cut the back flap off the cards (so it's like a postcard). And, after step 2, measure your card. Using your word processor program design text for back of card. Print. Then, continue with steps 3 and 4. I made 150 of these babies for our church Christmas party. They were a lot easier than the 2 layer invites with a punched border that I made last year.