To make the poinsettia for the card, you need:
scissors
adhesive
paper leaves
2 red die cut daisies (red patterned paper looks cool too)
a little scrap from the red paper that's a bigger than the daisy center
yellow or gold bling
First, using your scissors, cut the tips of each of the petals of ONE of the daisy die cuts. See the bottom petals of the picture to the left.
Then, take the second flower. About half-way down each petal, cut the petals into a point. See example.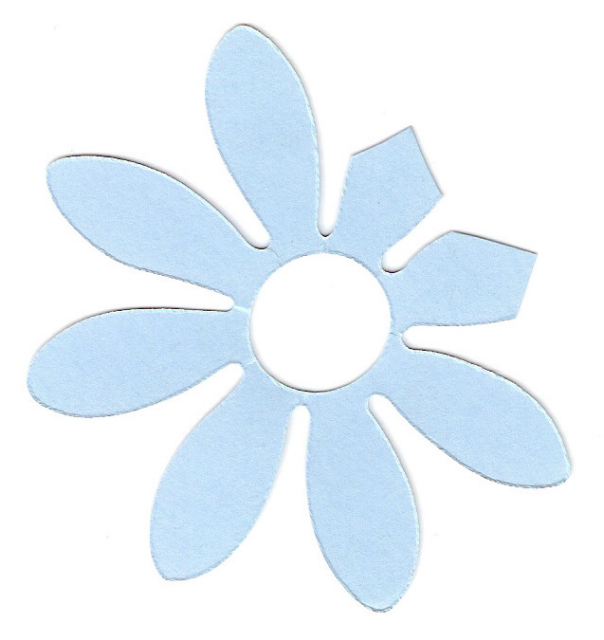 Now, fold each of the flower petals from both of the flowers toward you. Then, use your adhesive and layer first with your scrap piece, then your larger flower, then your smaller flower.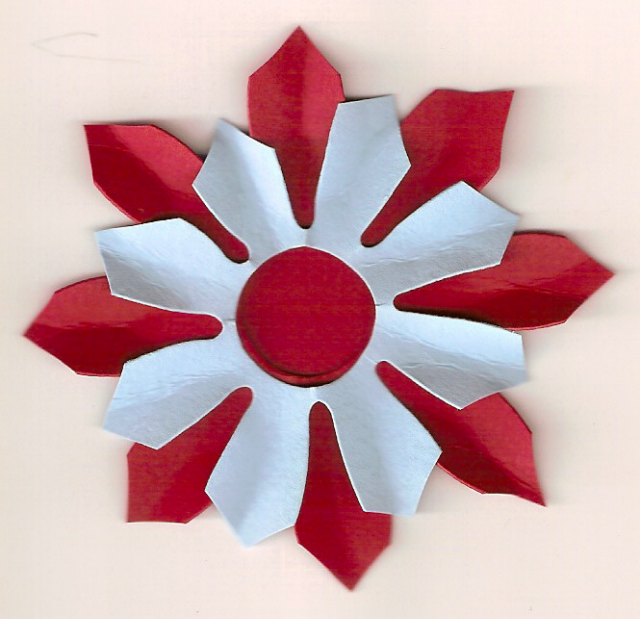 The smaller flower petals should go between the larger. This will hide your scrap piece.
Finally, add your bling and adhere flower to card. Glue a couple paper leaves under the poinsettia. Here's my example: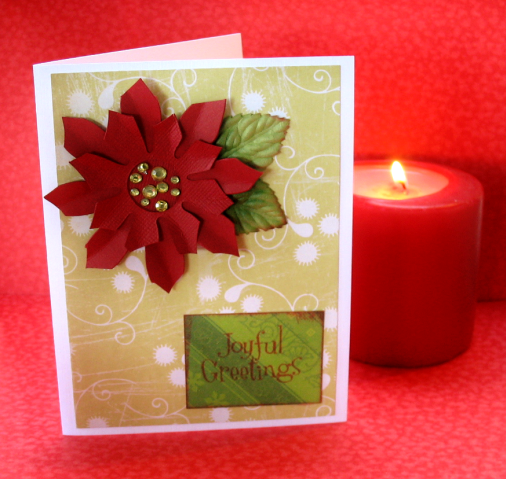 Paper Leaves: Prima
Sentiment: Hero Arts ClearDesigns mounted on K and Co paper
Cardstock: Bazzill
Background Paper: Cosmo Cricket
Ink: StaZon
Bling: Me And My Big Ideas Icons