Krispie pops are a family tradition for us. We make them for birthdays and every holiday. Here's how I make the pumpkin version. At the end, I'll show you some other examples.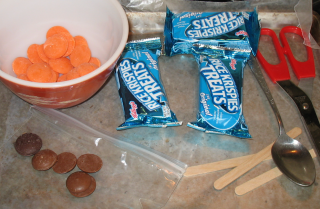 You will need: packaged Rice Krispie Treats
Melting chocolates
popsicle sticks
glass bowl
zip bag
metal spoon
scissors
cookie sheet covered with wax or parchment paper
Step 1: Unwrap pops and insert popsicle sticks.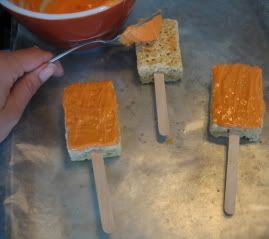 Step 2: Melt base color chocolate according to directions on package. Spread onto Krispie top with the back of the spoon.
Step 3: Spoon accent color chocolate into zip back. Seal and cut tip of corner.
Step 4: Decorate by squeezing chocolate onto pop once the base color is cool.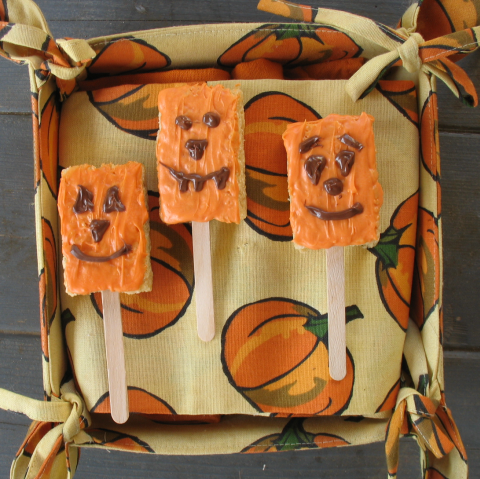 Let cool and place laying down or stick into styrophome.
We make Santas, snowmen, presents, and gingerbread Men for Christmas. Devils, pumpkins, ghosts, pirates, Frankenstein, and Dracula for Halloween.